PUR filming is the most modern and efficient method of aluminium and PVC coating with various veneers. High quality of service and extremely short lead times are our key trademark. We use melted glue technology to achieve extraordinary accuracy and to coat profiles with co-extruded gaskets.

Wzornik oklein nietypowych

Quality,
tradition, trust.
JEZIERSKI products stand for technologically advanced materials, modern production process and invaluable staff experience. The key ingredient of the JEZIERSKI brand are our business partners, who provide advice and assistance over a wide range of architectural projects: from standard to highly complex. We are happy to receive feedback regarding our services at our retail outlets in order to optimally adapt to the requirements of our customers.
There is no need to compromise when it comes to insulating your own home. Our windows guarantee the highest energy efficiency, thus ensuring lower heating costs.
Properties,
provided by our windows
What properties should ideal windows have? Find out more about the energy efficiency, safety, design and comfort of our windows and other products.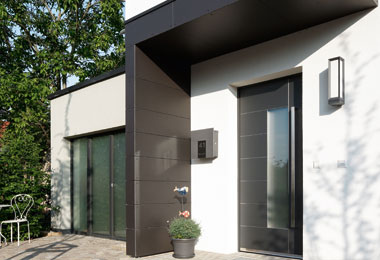 Safety, regardless
of the situation
Many intrusions can be prevented by following a policy and using appropriate security measures. Thanks to our windows and entrance doors, you can virtually eliminate the risk of burglary.